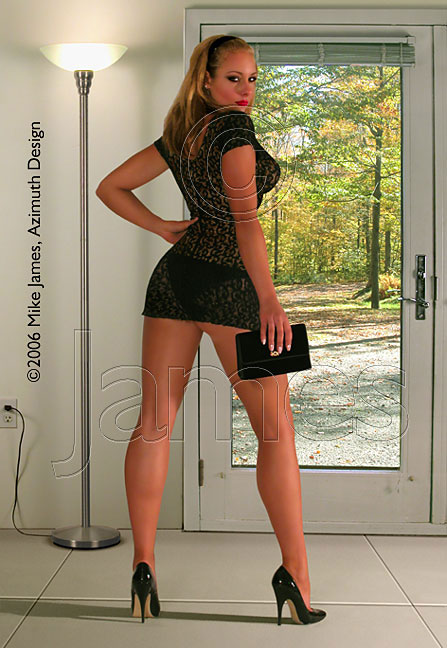 P209 Cheat Dress
Just classic.
To paraphase Kenny Rogers, it looks like Mica is "Taking her love to town".
Propped up in "do me" pumps and snapped into a lacy see-thru number 
that leaves almost nothing to a man's imagination, it's clear she'll have 
no problem scoring. She's got your jealous juices boiling hot. 
And you deserve it!

Copyright © 1999 Mike James, Azimuth Design
All photographs, in whole or in part, and all related materials are 
copyrighted and registered intellectual property of Azimuth Design. 
All rights reserved, in any media.
---
The Gremlins in the Garage webzine is a production of Firefly Design. If you have any questions or comments please get in touch.

Copyright © 1994-1997 Firefly Design.