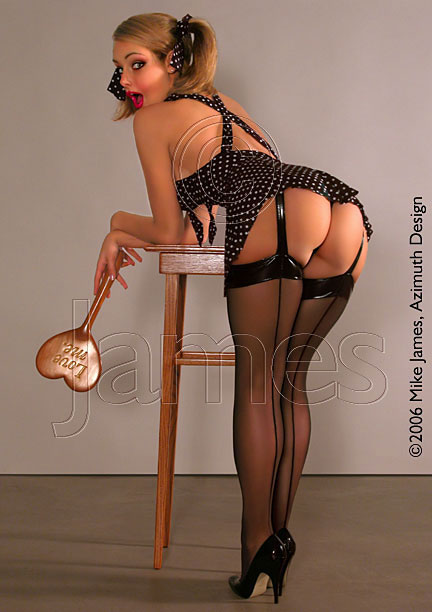 P210 Paddle Teez
We've seen this set-up before ... Ba-a-a-d Girl! 
If naughty Mica insists on wearing dresses so short, her posterior 
is exposed every time she bends over, then perhaps a little lesson's in order. 
Strange thing though, the lesson is HER idea. :-) 
The wicked combination of Mica's surprised, "so innocent" expression, 
and that wagging "Come-on, DO it!" hip cock is insanely teasy.

Copyright © 1999 Mike James, Azimuth Design
All photographs, in whole or in part, and all related materials are 
copyrighted and registered intellectual property of Azimuth Design. 
All rights reserved, in any media.
---
The Gremlins in the Garage webzine is a production of Firefly Design. If you have any questions or comments please get in touch.

Copyright © 1994-1997 Firefly Design.