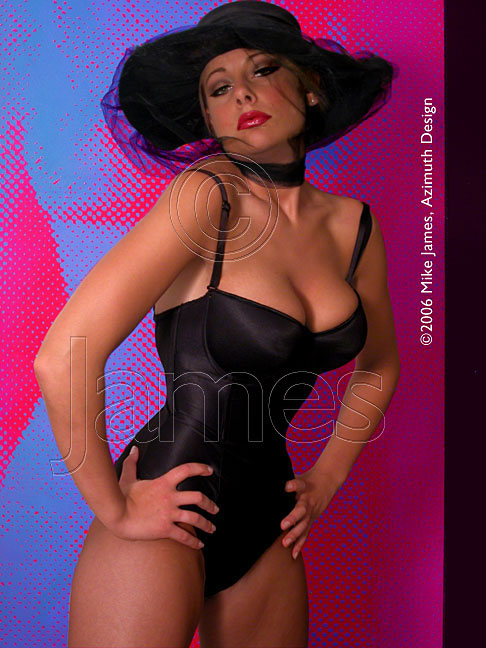 P220 Black Hat
Nice! 
Immediately, I'm put in mind of those elegant girls playing guitars in the famous 
Robert Palmer video "Simply Irrisistable". Pure class!
This is outrageously simple. A big fancy netted hat, a body shaper that squeezes 
the most out of Mica's bodacious figure, and sheer stockings. That's it.
And that's all you need. Ooh la la! I'm getting this one Poster Size! 
            

Copyright © 1999 Mike James, Azimuth Design
All photographs, in whole or in part, and all related materials are 
copyrighted and registered intellectual property of Azimuth Design. 
All rights reserved, in any media.
---
The Gremlins in the Garage webzine is a production of Firefly Design. If you have any questions or comments please get in touch.

Copyright © 1994-1997 Firefly Design.