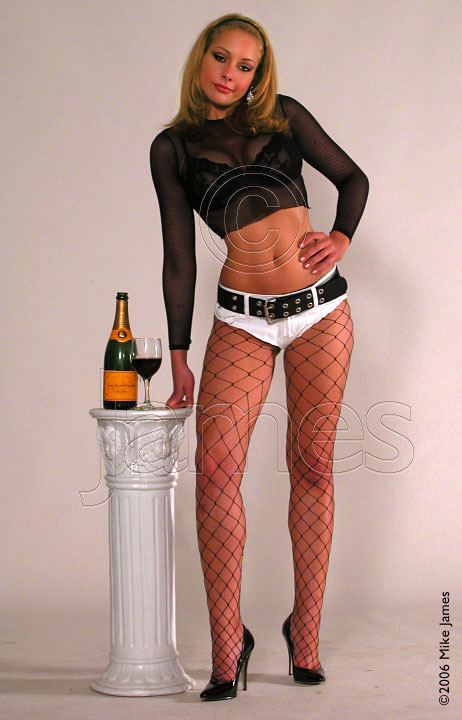 P222 Cut Offs
Cut-offs just the way I like 'em, down to a mere strip of jeans!
You know, shorts and stocking are always a sexy/slutty combination. 
But leave it to Mike to find the sluttiest shorts and sluttiest stockings to really 
ramp up the effect. Probably the reason for the super-cute, exasperated look on Mica's face.
That expression is absolutely priceless, it makes the picture. 
And now I'm thinking it over,... how do you ask a model to give you that expression?
How do you explain it?  You can't. It can only be genuine, not play-acted.
And with that thought, I just LOVE this picture. 
            

Copyright © 1999 Mike James, Azimuth Design
All photographs, in whole or in part, and all related materials are 
copyrighted and registered intellectual property of Azimuth Design. 
All rights reserved, in any media.
---
The Gremlins in the Garage webzine is a production of Firefly Design. If you have any questions or comments please get in touch.

Copyright © 1994-1997 Firefly Design.