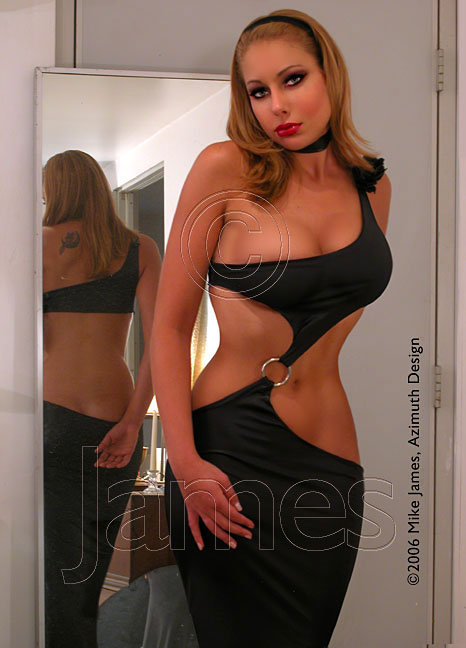 P224 Mike Gown
Mike designed this gown and Isabelle Jorgensen in Provins, France 
constructed it for him. Trés Magnifique!

A SUPER dress! Not only dead sexy from the front, showing off
a generous section of belly and a swooningly sexy crevice between the tummy and hip,
but the flip side reveals acres of lower back, right down to the 
ass cleavage. Gee willikers! You gotta have the bod for this one. 
Thank heavens Mica's packin'.
            

Copyright © 1999 Mike James, Azimuth Design
All photographs, in whole or in part, and all related materials are 
copyrighted and registered intellectual property of Azimuth Design. 
All rights reserved, in any media.
---
The Gremlins in the Garage webzine is a production of Firefly Design. If you have any questions or comments please get in touch.

Copyright © 1994-1997 Firefly Design.