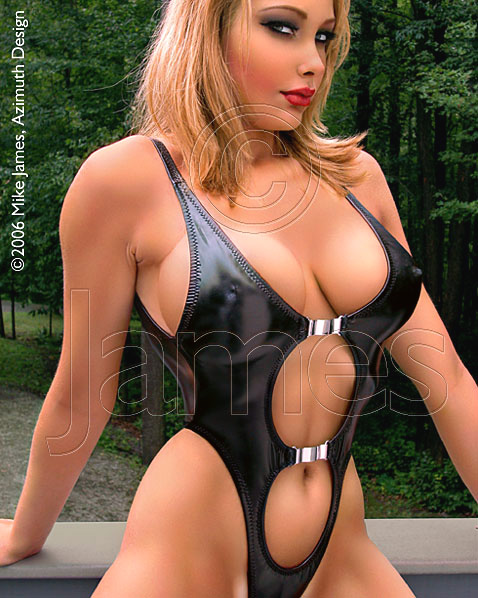 P229 Cutouts

Whew! Talk about a person's body as a deadly weapon!  
Mica's looks as if it could break these buckles with a deep breath! 
A slutty swimsuit like this is hard to pull off, but Mica does it magnificently.
Her insouciantly open pose, the daring eye makeup and wonderfully pouty lips
all combine to absolute KILLER effect. Even Mike's tight picture-cropping helps
deliver the sexy message. At extreme north are eyes that DARE you. 
At extreme south, the evil cropping provides a mere wicked "glimpse" 
of her bound-up, un-tanned, baby-shaved promise.
 
Copyright © 1999 Mike James, Azimuth Design
All photographs, in whole or in part, and all related materials are 
copyrighted and registered intellectual property of Azimuth Design. 
All rights reserved, in any media.