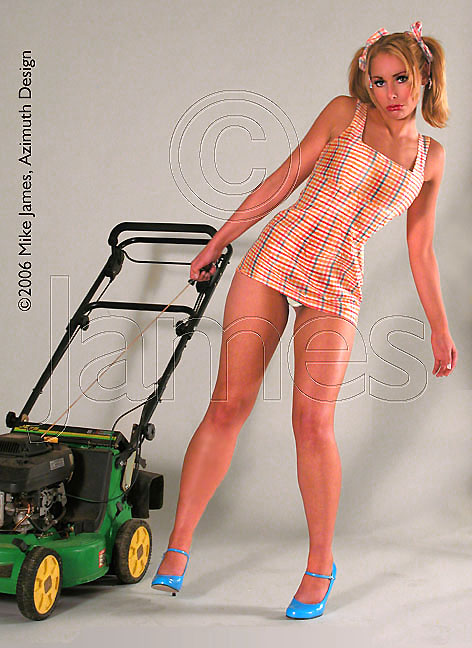 P251 Yank

From naughty to sweet. Another pout, this time, one borne of frustration.
Hey, it's tough mowing in pumps! No dainty lass should be relegated 
to such ignominious duty. So let's offer this panty-peeking sweetheart a hand. 
Oh, and just FYI Mica, I believe John Deere walk behinds, have an electric start 
at the handle. :-)
    
Copyright © 1999 Mike James, Azimuth Design
All photographs, in whole or in part, and all related materials are 
copyrighted and registered intellectual property of Azimuth Design. 
All rights reserved, in any media.